Website & digital presence
With literally millions of businesses and organisations jostling for positions with their digital presence, it is now more critical than ever you do everything you can to differentiate your digital footprint. Building a website and hoping they will come is no longer fit for purpose and a complete waste of an opportunity.
Website development with Restmark Consulting includes a strategic look at your current online offering and its position in your marketplace. We will do an online competitive analysis based on your primary competitors*. From this analysis which includes web and social, we will formulate a website presence that will uniquely position your offering and or information against the competition.
In addition, we will work with you to develop a customer journey map that identifies the digital touchpoints and contact moments. The customer journey is how your customers and stakeholders want to engage with you online. It reveals the issues and opportunities. A customer journey analysis will give you a detailed diagram of how, where and when to reach your target audience. Deep customer journey analysis will reveal which business areas need to adjust to support and benefit from the digital investment.
* Up to 3 main competitors.
Your Customer's Digital Journey
Why it is important:
I identify how customers behave as they make decisions to align your marketing budget better to facilitate a customer conversion online.
Understand how different customers interact with each of your touchpoints, so the website strategy focuses on those products and services that make a difference to your bottom line.
Build a clear picture of your customers to help everyone in the business/organisation stay on the same page. Ensure everyone understands how actions and day-to-day activity affect the customer's experience.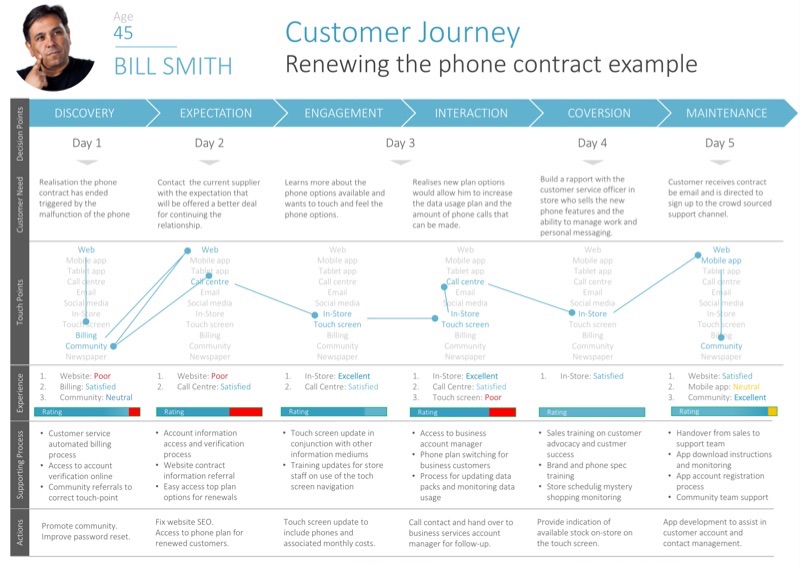 Website backed by Strategy
A web site is more than just a digital asset, it's part of your overall web strategy encompassing your whole of web presence.