A marketing plan is ideal when you know what you need to do but don't know how to get there.
It is a living document and not something you should keep in the draw and visit once every few years.
A marketing plan has the following purposes:
Analyse, identify and articulate the target market (your audience) – who your customers are and how your product or service solves their problem.
How you are positioning the product or service in the market, you may have heard of the 7ps of marketing; Product, Price, Promotion, Place, People, Process and Physical positioning.
Develop the marketing activities' goals and measurements, including campaigns (digital, real-world).
determine how you will keep the marketing plan alive? A process to re-evaluate based on data and feedback from the market.
In the beginning
We work with you to become familiar with your products and services and the markets on which you currently focus your resources. We understand you can't be everything to everybody, and a generalised marketing effort only exhausts resources without seeing a maximum return on your marketing investment.
Suppose you have had a marketing plan or have done some preliminary work. In that case, we will review this to ensure we have a historical and strategic view of your marketing and don't throw away what is already working! If you don't have a formalised plan, we will work with you to transfer the knowledge within the business or organisation into a library of marketing information which can be utilised when planning for the future.
Marketing Audit

10%

10%

Market Analysis

15%

15%

Competitor Analysis

10%

10%

SWOT analysis (Strengths, Weaknesses, Opportunities, Threats)

15%

15%

Marketing Objectives

10%

10%

Marketing Mix (7 ps)

20%

20%

Campaign Plan

20%

20%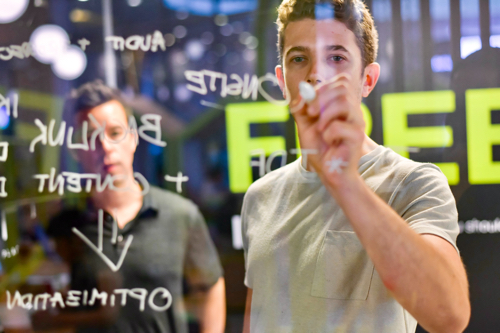 Marketing Planning
The marketing plan is based on your current strategy and guides the business or organisation. It is not a document that sits in the draw but is a living blueprint referred to often. When times are challenging, the marketing plan keeps you focused on your overall marketing goals. We work with you to develop a tailored plan focused on your strategic marketing objectives.
The marketing plan will be the most valuable document you create, but starting can be daunting. We can help you get your marketing in good working order.